---
"...Art transports us into the atmosphere of religion, explains all nature to us, and by its sublime revelations stirs our inmost being so deeply and directly that many men only get to know what religion is by Art."
- Houston Stewart Chamberlain

Our fine art prints are of exceptional quality - made with the finest German-made cotton paper - and meet the highest museum standards for light-fastness and archivability; A product that is age-resistant and sure to be an heirloom piece that will be cherished for generations to come. All of our images are exclusive - so you will only find these works of art from Grotti Mill Productions.
With your patronage - our collection of fine art prints will ultimately grow into a treasury of original images that will enrich our Aryan culture and inspire our folk now and for the future.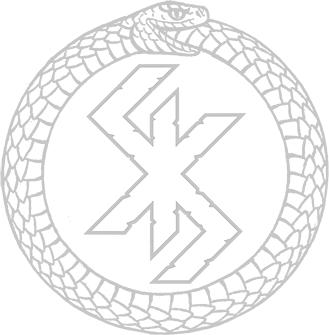 ---
Frequently Asked Questions
WHAT IS A FINE ART PRINT?
WHAT IS A FINE ART PRINT?
First of all, What a fine art print is NOT: A fine art print is NOT some kitschy low-brow poster.
To further differentiate: A poster is typically printed using relatively cheap materials and cost-efficient printing methods, usually done in the spirit of mass-production. The result is a product that lacks the subtlety and overall quality demanded of FINE art, and the nature of the materials ultimately renders the poster an ephemeral product; that is, it was never meant to have lasting value. Over time, the poster's colors begin to fade, and the paper becomes brittle and decayed. While all of this may be acceptable, even ideal, for certain applications such as movie or boy-band posters, advertisements, and sub-standard works of art, the overall quality however and the life span of the poster does not cut it when it comes to the stringent demands of truly fine art. The fine art print, on the other hand, can be an art-form in its own right. For that matter, not all so-called fine art prints are created equal. A true fine art print should be made using superior materials and superior printing methods. The result is a museum quality piece that captures the richness and subtlety of the artist's original work so that you see the artwork as it was intended to be seen and the superior materials come together to create an heirloom piece that can withstand the ravages of time and remain crisp and vibrant for centuries. In some cases, fine art prints may even outlast the original works (which oftentimes crack and become discolored over time)
Our fine art prints are made with the finest museum quality German-made cotton papers and meet the highest industry standard of quality, light-fastness, and archivability.
---
---